How Much Do You Know About Your Mom's Health Matters?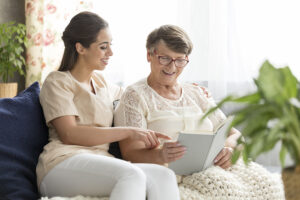 When it comes to your mom's health, how much do you really know? If you're in the dark and something happens, you won't be able to answer the doctor's or surgeon's questions. That can delay care. It's also raises the chances of her getting an emergency treatment she didn't want.
If she has a chronic health condition, would she take care of herself? Would she do what her doctor told her without you to encourage her to make the right decisions? You need to sit down and discuss her health and what she needs to do to manage any health issues.
Make Sure She Has Plans in Place for Health and Financial Matters
As your mom ages, she should look into making sure her health and financial goals are managed to her specifications. With powers of attorney for medical and financial matters, she's able to designate someone to act or speak on her behalf if she's unable to communicate her wishes.
A living will or advanced directive is useful in making her healthcare wishes clear. She wants to have it drawn up and filed with her doctor and area hospitals. The person she's named as her medical power of attorney needs to have a copy.
She may never need to rely on someone else for these matters. If she does, there won't be a delay or confusion as to who gets to make choices for her when she can't speak for herself.
What She Can Manage Independently Now May Change?
Many chronic health conditions don't impact activities months or years later. Diabetes, when managed, doesn't have to impact the things she can do. The same is true with many eye conditions, arthritis, and high blood pressure.
There are health conditions that will impact her future. If she's diagnosed with Alzheimer's, it does gradually affect her ability to do everything independently. When that happens, you have to think about her goals now and in the future.
Is your mom having a harder time with daily activities of living because of her health? If she runs out of energy and can't do all the housework, it's time to bring in someone to help. Senior care aides can cook, clean, and organize for her. If she wants a little help but still wants to do many things on her own, caregivers can assist.
Schedule caregivers by calling a senior care agency. Talk about your mom's health, the things she does independently, and the areas where she could use help. From there, the expert can help you arrange the best services and schedule caregivers that meet her needs.
If you or an aging loved-one is considering Senior Care in St. Charles, MO please contact the caring staff at Autumn Home Care, LLC today at 636-448-9347. 
Latest posts by Kimberly Burdo
(see all)