Winter Activities Seniors Can Do At Home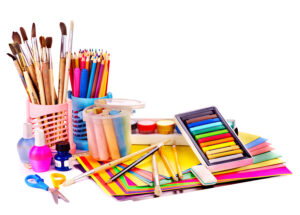 Seniors who are aging in place can end up spending a lot of time indoors during the winter months. When it's too cold and snowy to go outside seniors and the home care assistance providers who help take care of them need to find ways to stay active and engaged indoors at home. Watching TV and movies can be a fun diversion but it's not healthy for seniors to do nothing but watch TV. This winter try some of these activities with your senior loved one to keep them busy and active indoors: 
Home Workouts
Keeping up with exercise is very important for seniors. During the winter when seniors can't exercise outdoors they can still be active indoors with a variety of home workouts that are designed for seniors. Yoga, stretching, even home walking workouts are all good options for seniors. Investing in a treadmill or a stationary bike might be a good idea as a way to encourage seniors to workout each day during the winter.
Zoom Classes
When the weather isn't cooperating and seniors can't go out to see friends and family members or attend activities they can attend Zoom classes and group meetupus to get the social interaction they need to be healthy. Home care assistance providers can help seniors manage their tablets, computers, or phones so that they can connect to the video meeting platform. Seniors also can take a huge variety of classes using Zoom or video streaming platforms. Art classes, history classes, and many other types of activities are just a few clicks away all winter long.
Crafts
Crafts are fantastic for seniors. They help seniors stay busy and also give seniors the mental stimulation they need. Crafts encourage creativity, problem solving, and patience which are all qualities that seniors should be working on developing. Seniors can use video classes and tutorials to try many different kinds of crafts and find out which ones they really like. Home care assistance providers can help seniors shop for any materials that they need for crafts so that seniors don't need to go out in bad weather to get supplies.
Brain Training Games
Another fun and helpful way to spend those long winter days is playing brain training games. Games like checkers, chess, scrabble, and card games all help seniors work their brains and maintain cognitive skills. A home care assistance provider can spend time with your senior loved one playing games, making them a good lunch, and keeping them busy on those long winter days. Your senior loved one may also enjoying playing brain games against opponents who are far away by using social media or streaming technology.
Indoor Gardening
Working with plants can be very life-affirming and soothing. During the winter your senior loved one may enjoy caring for plants indoors and coaxing them to continue to grow and remain healthy until the spring. Indoor plants also help clean the air and provide oxygen which will help your senior loved one stay healthy and happy.  
If you or an aging loved-one is considering home care assistance in St. Charles, MO please contact the caring staff at Autumn Home Care, LLC today at 636-448-9347. 
Latest posts by Kimberly Burdo
(see all)