Tips Seniors Can Use to Stop Sugar Cravings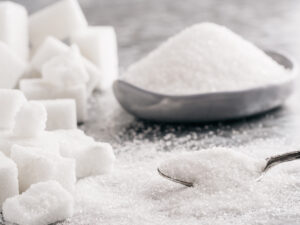 When seniors are trying to lose weight one of the things that can make it tough to shed pounds is craving sugar. Those cravings for some dessert at night or something sweet during the day can quickly add up to lots of calories that make it even tougher to lose weight. Getting rid of sugar cravings is essential for seniors that are serious about losing weight. Since many seniors can't physically do a lot of intense exercise to help offset extra calories changing their diet is the best way to lose weight. Some things that seniors can do to help control sugar cravings are:
Eat More Protein
Eating protein is a good way to lose weight and it will also curb sugar cravings. That's because eating protein rich foods will make seniors feel full and keep them feeling full for longer. Eating protein snacks instead of sugary snacks will also help cut down on the sugar cravings. Lean protein at mealtimes like chicken or fish and snacks like hard boiled eggs, cheese, or protein shakes will significantly decrease sugar cravings. Seniors who have trouble cooking meals and eat high carb prepared foods instead of cooking chicken and other lean protein can benefit from home care. Cooking meals is included with home care so that seniors are getting healthy home-cooked meals every day. 
Lower Stress
Stress can be a trigger to eat sugary foods. Often when people are stressed they will reach for sugary or salty snacks as a way to calm down. Managing stress and minimizing stressful triggers will help seniors avoid those cravings for sweets. Seniors should try things like meditation or making things with their hands to help manage stress. Studies have shown that making things can be a fantastic way to lower stress and reduce anxiety. And there's less time to snack when seniors are crocheting, knitting, painting, woodworking, or making other things.
Get More Sleep
Not getting enough sleep can impact a senior's health in all kinds of ways, including making them crave sweets. When seniors aren't getting enough sleep but they have to be alert and functional during the day they will often crave sweets as a way to give themselves the extra energy they need to keep going all day. Seniors should be getting at least nine hours of sleep at night, and more if they feel tired. Seniors who have trouble sleeping may benefit from home care, which can help seniors develop healthy sleeping patterns.
Don't Keep Sweets In The House
Not keeping sweets in the house may not prevent cravings, but it can prevent eating the sweets that can lead to extra pounds. Typically cravings will go away within five or ten minutes if there are no sweets in the house to eat. Seniors who are really having a craving for something sweet can have a protein shake, some fruit, high protein yogurt, or some other healthy snack instead so that they won't be hungry but also won't be eating a lot of sugar.
If you or an aging loved-one is considering Home Care in Ballwin, MO please contact the caring staff at Autumn Home Care, LLC today at 636-448-9347.
Latest posts by Kimberly Burdo
(see all)