Things to Do At Home When It's Cold Out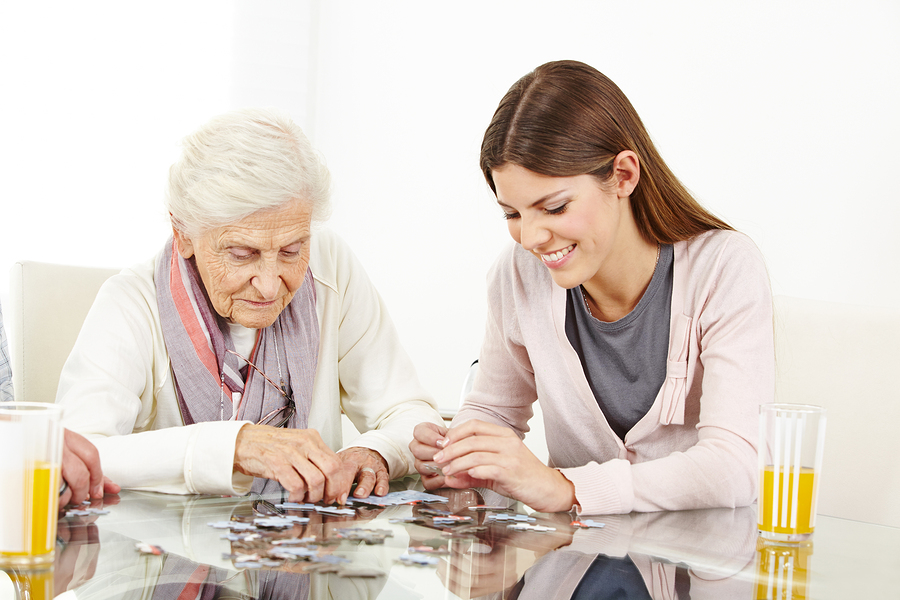 Are you a family caregiver worried about how to keep your senior busy and active as the weather turns cold? For seniors receiving elderly care at home this can be a struggle as the temperatures drop and the conditions outside can make it more difficult to get outside their home each day, which could lead to feelings of loneliness and isolation. 
If the cold climate or other factors are inhibiting your senior from going outside, such as loss of mobility or cognitive function, there are many activities that you can do at home so that they are staying mentally and physically fit and happy.
Games or puzzles
Games and puzzles never get old, and the great thing about them is that they take up little space and can be done almost anywhere. If your senior parent or loved one has some favorite or nostalgic games they like, dust them off or dig them out of the closet for a day of game-filled fun.
Scrapbooking
Many seniors appreciate talking and reminiscing about their past. One way for them to do that and stay busy at the same time is scrapbooking. It's also a great way to make a keepsake out of old family photos and have something to pass down from generation to generation.
Hobbies
Does your senior have a current or old hobby that they might like to pick up again? Instead of spending their days watching television, ask them what they would like to get their hands on or in? Knitting, musical instruments, art, woodworking, writing, and reading are all things that seniors might like to try at home.
Sensory activities
Getting a little messy can be fun for some seniors, and their family as well. Yes, there will be a little clean up required, but the memories and the smiles on their faces will long outlast the mess. Consider trying playdoh, clay, or other 3D materials they can touch and mold, or painting on paper or even on rocks! Your senior just might enjoy using all of their senses to keep them busy this season.
Cooking or baking
Cooking or baking together as a family can be a wonderful way to pass the time and make memories with your loved ones. If the senior in your life has some great family recipes, make sure you take the time to write them down and remember to tell them how much they mean to you.
Family History
While your senior receives elderly care at home, make sure you talk to them about your family history. Ask them questions that you have always wanted answered and take the time to really get to know the details of their life. After all, their history is your history too, and it may be important to them to leave a legacy so don't let those details be lost! A family tree can be a great activity to do at home.
Don't let the weather get you and your senior down! With a little planning, you can find fun and unique things to do at home with your senior all season long.
If you or an aging loved-one is considering Elderly Care in Chesterfield, MO please contact the caring staff at Autumn Home Care, LLC today at 636-448-9347. 
Latest posts by Kimberly Burdo
(see all)