The Importance of Socialization for Seniors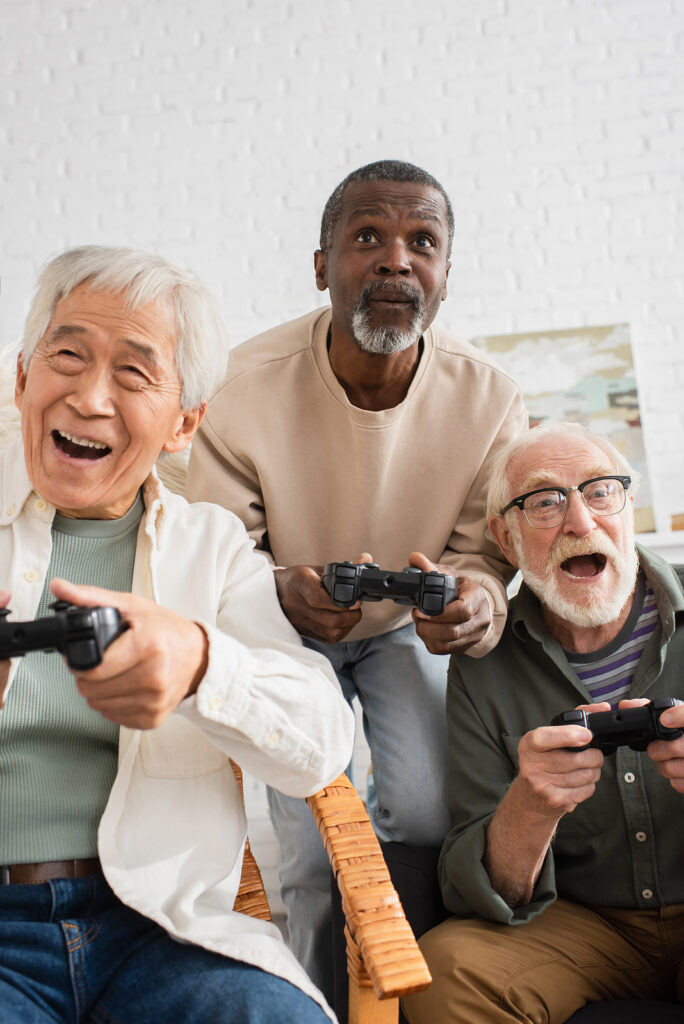 As seniors age, they and their loved ones look for ways to improve their lifestyles and maintain a sense of normalcy. One of the easiest ways to do this is to have consistent socialization. This might be easier said than done, however, as there are various causes for socialization decline. Thankfully, with the help of home care assistance, seniors have easy access to socialization in their homes and the encouragement of a supportive team member to also see outside socialization.
Seniors and Social Decline
Much is said about the need for seniors to have socialization. Unfortunately, many factors might contribute to making a healthy social life difficult. The first of these is a decrease in their social circle. When seniors retire, they lose the built-in socialization that work-life brings. They may have plans to continue meeting with those friends, but outside of work, colleagues might not have as much in common as they once thought. Plus, if their work friends aren't also retired, they're headed down two different paths.
Beyond work friends, seniors might see a decline in their personal social circle. As they age, so are their friends, and they're dealing with the same transitional issues. Physical and mental health issues may cause their friends to withdraw just like they might.
In the best situation, seniors maintain their normal functioning levels without much interference from changes in their health. But for many seniors, health conditions limit their mobility, increase depression, and cause them to shy away from social situations due to embarrassment or frustration.
Expanding the Social Circle
Recognizing the decline is key to understanding where improvements should be made. With the social decline, home care assistance is a great source of consistent socialization that helps seniors bounce back from frustrating moments or upsetting news.
Seniors can also try new hobbies or attend group exercise classes to combat a smaller social circle. Additionally, loved ones may focus on visiting more or installing technical equipment in the home that is easy for seniors to use and allows them to visit with family members more readily.
Meeting friends for coffee at a local restaurant, going to bingo, and senior tour groups are all ways to increase the social circle when it threatens to close in on seniors.
Why Is Socialization Important?
Many health advantages, including a lower incidence of depression and a longer life expectancy, have been linked to a strong social life. But, a recent study reveals that socializing with various people may have even more advantages.
The study, released in 2019, indicated that seniors who connected with people outside their typical social circle were more likely to have increased physical activity, better positive emotions, and fewer negative feelings. During the study, seniors were asked to wear activity trackers and record social interactions for a few hours each day. The participants, all 65 and older, were seen to be less sedentary if they had a wider variety of things to do.
Increased socialization can improve health and well-being by decreasing the risk of hypertension, anxiety, issues with age-related memory loss, and isolation. It also improves the quality of life and leads to healthier choices.
As seniors transition through changes in their new normal, consider adding home care assistance to their team to help with the changes. Home care assistance professionals can assist with light cleaning in the home, cooking, socializing, and more. Working with home care is a strong line of defense against the impact of socialization decline.
If you or an aging loved-one is considering Home Care Assistance in St. Peters, MO please contact the caring staff at Autumn Home Care, LLC today at 636-448-9347.
Latest posts by Kimberly Burdo
(see all)