Summer Safety Rules to Keep In Mind as the Temperature Climbs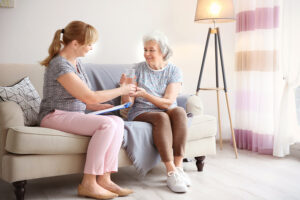 When the temperature soars, the risk of heat exhaustion increases. Key symptoms include headache and lightheadedness. It's important at that point to stop, hydrate, and rehydrate. If your parents fail to take those steps, they could end up with heatstroke. At that point, medical treatments are necessary. 
 
As the summer is already breaking records, what summer safety rules should your parents keep in mind? Make sure they know what to do to stay safe when it's hot outside. 
 
Avoid Being Outside From 10 a.m. to 4 p.m. 
 
Your parents need to stay inside during the hottest hours of the day. From 10 a.m. to 4 p.m., get your parents to stay inside. If they like to work in their gardens or go for walks, they should time that for morning and after dinner. 
 
Stay Hydrated 
 
Ideally, your parents want to aim for two liters of water each day. Each hour or two, they should drink a few ounces of water. If they aim for every hour, a half glass of water is good. If they aim for every couple of hours, they need to drink an eight-ounce glass of water. 
 
This ensures they stay hydrated and flush the kidneys all day. If they can't stand water, they could drink unsweetened iced tea, seltzer, or water that's been infused with orange, lemon, or lime slices instead. 
 
What are your parents' activities like when no one is around? Do they go outside for hours without thinking about drinking water and wearing sunscreen? If they are likely to push it and end up feeling overheated and dehydrated, it may be a good time to talk about having caregivers around. 
 
Keep Blinds Closed 
 
Keep blinds on patio doors and windows drawn. Keeping out the sun helps keep the house cool without needing to turn on air conditioning. Run fans or an air purifier to circulate the air. If the house gets too warm, turn on AC at that point. 
 
At night, if it gets cool enough, run window fans to draw the cool night air inside. As soon as your parents get up, they can remove the fans, close the windows, and draw the blinds. 
 
Wear Damp Clothing 
 
What if the power goes out? If your parents are warm and can't run fans or AC, putting on a damp t-shirt is a good way to stay cool. The damp cloth keeps the skin cool. Once all the moisture has evaporated, dampen the t-shirt again. 
 
Caregivers can remind your parents when to have another glass of water? They'll help your parents apply sunscreen and ensure they've dressed appropriately for the weather. Call a home care agency now and ask about local prices and services. 
If you or an aging loved-one is considering a Caregiver in Ballwin, MO please contact the caring staff at Autumn Home Care, LLC today at 636-448-9347. 
Latest posts by Kimberly Burdo
(see all)