Simple Salads for Seniors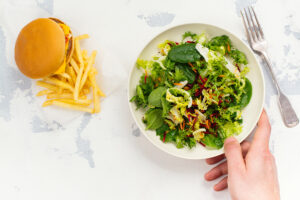 Nutrient-rich diets are crucial for the health of the elderly. Salads are ideal for the elderly since they don't need much time or effort to make. If a senior isn't able to make their own salad, it is time to look for the right home care professional. Home care for your senior loved one can help take the stress off of your elderly loved one and also help take the burden off of your shoulder. Family caregivers can benefit from having home care professionals help. One of the best reasons to find the right person is because they can help meal prep nutrient-dense meals. Here are five simple and nutritious salads that seniors may enjoy.
Try Out a Cook Seafood Salad
An elderly family member may make a healthy seafood salad using ingredients like shrimp, crab meat, salmon, or tuna. Omega-3 fatty acids, which are found in these fish, have improved cardiovascular health. High blood pressure and mental problems may both be prevented by eating seafood. It is possible to increase the flavor of the seafood by mixing it with low-fat mayonnaise, celery, onion, and sweet pickle relish and seasoning it with salt and pepper to taste.
Eat an Easy Fruit Salad
Fruit salad's high nutritional density benefits the body in several areas, including the immune system, skin, blood sugar, and cardiovascular health. Apples, oranges, bananas, strawberries, and grapes are all excellent sources of vitamins and minerals. The fruit salad is already sweet from the fruit's natural sugars, so adding sugar is optional.
Try a Spinach Salad, Cooked or Raw
Iron deficiency anemia is more prevalent in the elderly, maybe because of prior health issues or pharmaceutical adverse effects. The risk of cardiovascular disease, cerebrovascular disease, and thromboembolic disease is reduced in the elderly by the daily use of aspirin. Reduced platelet aggregation caused by aspirin increases the risk of bleeding abnormally. It is possible for aspirin to cause internal, subclinical bleeding in the digestive system. Iron deficiency anemia is a condition that may manifest over time.
Seniors who are at high risk for heart attacks or strokes may not have the choice of quitting aspirin medication, despite the fact that doing so may relieve microscopic bleeding and the resulting anemia. In addition to curing moderate anemia, iron supplementation may induce severe constipation. The iron and vitamin content of spinach is high; therefore it may be a good idea for your loved one to consume more of it. You can make a delicious spinach salad with only a few ingredients, including spinach, eggs, bacon, scallions, and a dressing of vinegar, olive oil, fresh lemon juice, and honey mustard.
Simple Potato Salad for Seniors
Potato salad is an excellent source of vitamin C, potassium, fiber, and vitamin B-6, and it's also quite simple to make. One needs to just boil some chopped potatoes, and add some low-fat mayonnaise, onion, celery, pre-packaged shredded carrots, and sweet relish to make a tasty potato salad. The high potassium level of the salad, which may be eaten either warm or cold, may aid in blood pressure maintenance, and the high vitamin C content of the salad promotes a robust immune system.
If you or an aging loved-one is considering Home Care in Town And Country, MO please contact the caring staff at Autumn Home Care, LLC today at 636-448-9347.
Latest posts by Kimberly Burdo
(see all)