Signs Of Parkinson's In Senior's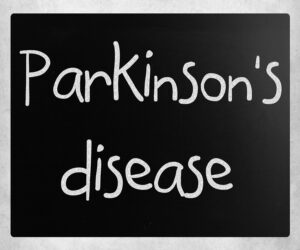 Parkinson's disease affects the nerves in the body that cause movement issues and tremors. Doctors may say this does not hurt. However, it can cause issues, and some seniors with Parkinson's may disagree. It may feel like achy bones or numbness that creates pins and needles. A senior home care provider will be responsible for helping a senior move and noticing any symptoms that might be important for the doctor to know.
If a senior has not been diagnosed with Parkinson's yet, it may be new. Doctors think some genetic factors may determine who will get this disease, but there is a lot about it that they still do not know about. Some research indicates that it can be passed down to another generation from faulty genes.
Some symptoms occur with Parkinson's and are important for a senior home care specialist to note. Men may have a higher chance of having Parkinson's, anyone with a family member who has had it, and seniors. As someone gets older, it will be important to look for symptoms.
Early Signs Of Parkinson's  
If a senior has not yet been diagnosed with Parkinson's it may be too soon to tell. On the other hand, if a senior home care provider starts noticing these symptoms it may be time to go to the doctor right away. Take the time to notice these symptoms of Parkinson's.
Tremors 
Shaking can be an early symptom of Parkinson's, and you will be able to see it in hands, chin, and maybe other body parts. Keep in mind that shaking can also happen after strenuous exercise. Keep track of exactly when the shaking starts and stops. This will help a senior home care provider decide if the tremors are serious.
Trouble Sleeping 
Thrashing during sleep may be another sign of Parkinson's; this may not be as noticeable if a senior does not have 24-hour home care in place. Trouble sleeping, acting out dreams or having bad dreams can be a sign of Parkinson's.
Feeling Stiff 
If a senior feels stiff and starts having trouble moving regularly, this can be a sign that senior home care providers need to arrange a doctor's appointment. Sometimes moving around can get rid of the stiffness, but it may be an early sign of Parkinson's.
Constipation 
With Parkinson's, it may give seniors trouble going to the bathroom. This means they may not have regular bowel movements because it is too stiff. Straining to move bowels can be several things, but it will be important to keep the doctor informed.
Hunching Over 
One of the last signs a senior home care provider should notice about an older adult is whether or not they are hunching over. This can be uncontrollable and hard to correct because of numbness or pain. Leaning or slouching can be a sign of Parkinson's.  
Many people who suffer from Parkinson's will live as long as those without. However, it can make life a bit more difficult. That is why having a senior home care provider can help when it becomes too much to handle.  
If you or an aging loved-one is considering Senior Care in Ballwin, MO please contact the caring staff at Autumn Home Care, LLC today at 636-448-9347. 
Sources: https://www.parkinson.org/Living-with-Parkinsons/Managing-Parkinsons/Advice-for-the-Newly-Diagnosed/Does-Parkinsons-Hurt
https://www.ncbi.nlm.nih.gov/pmc/articles/PMC3989046/
https://www.parkinson.org/understanding-parkinsons/10-early-warning-signs
Latest posts by Kimberly Burdo
(see all)