Senior Care Facts That Every Family Caregiver Needs to Know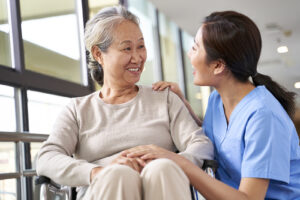 What do you really know about senior care? Most people think of it as a range of services that help seniors who are infirm. There's more to it than that. These are the facts you need to know about senior care.
The Goal is Independent Living Not Having Someone Take Over 
The goal of senior care is to offer just enough support that your parents live independently in their home. It keeps them from having to move to assisted living or a nursing home when they're ill, in pain, or simply finding some tasks harder to do as they age. 
Caregivers support your parents with the things they do. It might involve having caregivers available to take your parents shopping each week. Caregivers might stop by each week to do the laundry.
Your parents may be able to do all of that. They simply don't have friends in the area and feel lonely. Senior care services help with companionship, too.
Services Can Cover a Range of Needs or Just One or Two 
If your parents need a wide range of services, that's fine. They may need help from the moment they get up. They may need help getting out of bed, during a shower, while eating, and when moving from one room to the next.
Your parents might be okay with everything they do except cooking meals. Whether they need a handful of senior care services or just help with one thing, a plan that meets those requirements is easily arranged. 
It Can Be Temporary 
Once you arrange senior care services, your parents are not bound to that care plan for life. If their needs change, the plan can adapt to meet their needs. If they improve and don't need care anymore, that's fine too.
Services can stop when you need them too. If something happens and they need care again, simply call the agency back and start the services back up.
Senior Care Helps You 
Senior care is designed to help your parents stay independent in their home. You can also use senior care for your own self-care. If you're the main family caregiver and haven't had a day to yourself in months, ask about respite care.
You can take a break for a day, a few days, or even weeks while trained caregivers step in and take over what you were doing. Respite care is an essential part of your self-care plan.
Get Started With One Call 
What does it take to arrange senior care for your parents? Call an expert at your local agency, answer some questions, and talk about how many hours of help your parents need. You'll work with the senior care agency to create the perfect care plan for your parents. 
If you or an aging loved-one is considering Senior Care in Ballwin, MO please contact the caring staff at Autumn Home Care, LLC today at 636-448-9347. 
Latest posts by Kimberly Burdo
(see all)