What Is Psoriatic Arthritis, And How Can It Be Helped?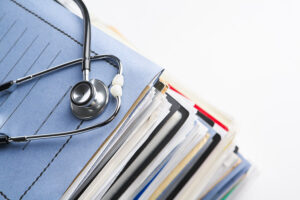 Does your mother or father have one or more swollen toes or fingers? Does he or she have pain in the heel of the foot? Do his or her fingernails look pitted? If so, there's a chance that your parent has psoriatic arthritis.
Psoriatic arthritis is a separate condition from osteoarthritis and rheumatoid arthritis, though it shares traits with the latter. It is an autoimmune disorder, which means it occurs when the body attacks itself. In this case, the body attacks the joints.
Symptoms of Psoriatic Arthritis
Unlike rheumatoid arthritis which causes inflammation and pain on both sides of the body in a mostly symmetrical formation, psoriatic arthritis can cause swelling and pain in one hand, but not the other, one foot, but not the other, etc.
Psoriatic arthritis may spread beyond joints and bones and affect eyes, fingernails, toenails, and tendons.
Caregivers should be aware that psoriatic arthritis often appears in people who already have psoriasis, a skin condition that causes lesions. However, this arthritis also presents in people who have no symptoms of psoriasis or a very mild condition. There is no relationship between the severity of psoriasis and the severity of psoriatic arthritis. One could, in other words, have very severe psoriasis and only mild psoriatic arthritis.
Diagnosis
A blood test for something called the "rheumatoid factor" can indicate whether the patient is likely to have either rheumatoid or psoriatic arthritis. Once that blood test shows the factor, a doctor will differentiate between the two arthritic conditions, looking at other tests and symptoms.
The National Psoriasis Foundation has published a five-question questionnaire, called PEST (Psoriasis Epidemiology Screening Tool). PEST can be taken online and submitted to the foundation. PEST has a high success rate in predicting this particular condition.
Treatment
The good news is that there is an array of treatments for psoriatic arthritis, and new treatments are coming along on a regular basis. Early detection of this condition is vital, because it is a progressive disease. With treatment, joints can be saved from further deterioration, and the patient has a good chance of a normal life.
Over-the-counter pain relief medications like acetaminophen, naproxen, and ibuprofen are often successful in relieving pain and swelling. However, these meds must be used as indicated by the label. Overuse can lead to kidney and liver damage.
Other medicinal treatments include:
Immunosuppressants. These medications suppress the body's immune system which is an agent in the pain and inflammation caused by psoriatic arthritis.
Biologic agents. These drugs work like immunosuppressants, however they can be more specific about targeting the part of the immune system responsible for inflammation.
Antirheumatic drugs. These medications are prescribed to prevent permanent damage to joints. They can have serious side effects, so use of this drug has to be monitored by a physician.
Home Care Can Help You Observe Risks
Home care aides are skilled at observing symptoms, and they can advise you if your loved one needs to be screened for psoriatic arthritis. They can also accompany your parent or grandparent to the clinic for tests and treatment.
In conclusion, caregivers need to be on the lookout for symptoms of arthritis in their loved ones. There are different kinds of arthritis with different treatments. While a diagnosis of psoriatic arthritis is not a happy event, there are many treatments. And scientists are learning more about this condition every year.  
If you or an aging loved-one is considering a Caregiver in Ballwin, MO please contact the caring staff at Autumn Home Care, LLC today at 636-448-9347. 
Sources
https://www.psoriasis.org/psoriatic-arthritis-screening-test/
https://www.mayoclinic.org/diseases-conditions/psoriatic-arthritis/symptoms-causes/syc-20354076
https://www.medicalnewstoday.com/articles/321908
Latest posts by Kimberly Burdo
(see all)