Keeping Your Senior Mom Engaged This Winter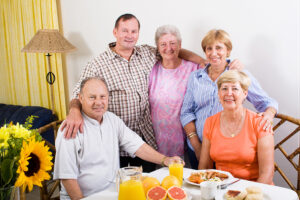 Even if the days are growing shorter and the air is becoming chillier, maintaining your activity level, health, and happiness is as important now as it was in the summer. Due to the difficulty of getting about during the winter, many elderly people become more isolated than usual. At this time of year, when it's dark and chilly outside, it's easy to feel lonely and depressed. Use these suggestions to help your elderly loved one maintain meaningful relationships and reduce feelings of isolation.
Keep Your Regular Visiting Time
Whether a senior has companion care at home or living completely on their own, you should have some type of routine revolving around when you visit. It's important to pay frequent visits to your elderly parents. If you want to help an elderly person thrive, you should visit them frequently at a time that doesn't conflict with their other important daily tasks like eating, sleeping, or resting. Please feel free to bring over any games you may have or healthy foods you may like. You will get more out of the trip if you plan ahead of time. Your parent may have set visiting hours at their retirement facility. If you don't want to end your visit early or go home, find out from the property management firm what the visiting hours are.
Go To Community Events Together
For indoor community activities such as plays, ballets, bingo games, competitions, and home shows, check the calendars of your local community theater, civic center, and senior centers. Schedule evening activities when your parents aren't likely to be disturbed. A senior community where your father resides will likely have activities for residents and their guests. Your parents will appreciate you more if you inform them of the itinerary and allow them to choose the activities that interest them the most.
Offer or Find Them Rides
Sometimes companion care at home can help set up rides or even be available to give a senior a ride when needed, and if not, this is something an adult child or family member can help with. Many elderly people live alone because they no longer drive or are too terrified to do so. This is particularly important to remember in the winter when roads are often slick, and temperatures are low. Seniors might spend days or weeks inside due to the extreme cold of a typical Illinois winter. Give your parents a lift to the mall or to visit with other family members. You may either go on a visit with them or drop them off and return later. Now could be a good moment to broach the topic of your aging parent's relocation to a senior living facility, where they can interact with others of similar ages instead of strangers. This will make it less of a strain for you to drive your parent about and help them meet others in the area.
Watch Your Favorite Movies Together
Visit for a movie viewing session someday. Maintain a cheerful tone throughout the film in an effort to dispel any thoughts of loneliness your parent may be experiencing. Perhaps your parent might appreciate a musical or comedy. If you want to ensure your parent enjoys the film as much as you do, you should ask for recommendations. If your parents prefer to watch movies with you and your friends, ask if they would be open to inviting your friends around. Having a parent in a retirement community makes it more convenient for friends to pay a visit. In the case of a solitary parent, you may need to stop and pick them up.
If you or an aging loved-one is considering Companion Care at Home in O'Fallon, MO please contact the caring staff at Autumn Home Care, LLC today at 636-448-9347.
Latest posts by Kimberly Burdo
(see all)