Is Your Senior Eating Enough Fiber?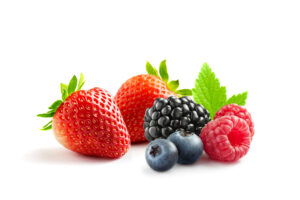 Fiber is an important nutrient that's easy to forget. This is especially true if your senior is finding it difficult to cook foods for herself. She may be sticking with foods that are easy to prepare, which aren't always highest in nutritional value. So, how do you know if your senior is eating enough fiber? Start by talking to her doctor.
How Much Fiber Is Enough?
The absolute right amount of fiber for your elderly family member might be different from what you might find recommended in an internet search. It's important to talk with your senior's doctor about fiber counts. There may be specific issues, such as health conditions or medications, that require her to have more or less fiber than you think. Your senior's doctor may recommend that she work with a nutritionist or dietician to really focus on improving her overall diet. 
Sources of Fiber
Whole wheat bread and pasta are both good sources of fiber. Make sure that they consist of whole grains for the best fiber count. Labels that say the food is made with bleached or enriched wheat fiber are likely not whole grain. Fruits and vegetables are also high in fiber counts, particularly berries. Beans, lentils, and flax seed are also excellent sources of fiber. Some of your senior's favorite foods might be higher in fiber content than she realizes. 
Water Is Important When Increasing Fiber
When you're increasing your senior's fiber intake, make sure that you're also helping her to remember to drink plenty of water. If she's not drinking enough water, that can cause issues with digestion that you want to help her to avoid. Again, her doctor can help you to determine exactly how much water is enough for your senior.
Make Fiber Tasty
The best plan is to make fiber as tasty as possible for your senior. If you're not able to cook meals for her, that might feel impossible. Home care providers can take over that task for you and her, though. That ensures that your elderly family member is eating healthy, fiber-rich meals that are homemade for her on a daily basis.  
Bumping up your senior's nutrition levels, particularly in terms of fiber, can help her to have more energy and to feel better overall. It might also help her to be able to do more of the things that she loves to do on a regular basis. 
If you or an aging loved-one is considering Home Care in Wentzville, MO please contact the caring staff at Autumn Home Care, LLC today at 636-448-9347. 
Latest posts by Kimberly Burdo
(see all)