Tips for Getting Others to Help with Your Elderly Loved One's Care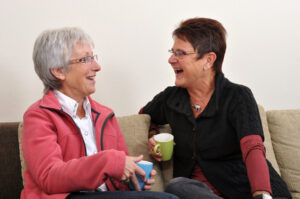 Do you find yourself irritable, tired, and cranky with your loved ones because of how much care you provide for your elderly loved one? This is nothing for you to be ashamed of. Caring for an elderly loved one can be a lot of work. You might be working tirelessly at your job, only to go to your elderly loved one's house to make sure they are taken care of, as well. You can get others to help with your elderly loved one's care, as well. There are numerous tips that can help you to get others involved.
Talk to Everyone About the Help You Need 
By starting out with a conversation about the type of help you need, you can get a feel for what help everyone is willing to give. You can figure out what kind of time everyone has available in their schedule to help. For instance, you might find that your sibling is available to help on the weekends or your aunt can help on Tuesdays. If you find that nobody can help or is willing to help, you can get help from caregivers. If you can get help, but not enough, caregivers can also pick up the extra shifts to care for your elderly loved one.
Regular Conversations 
You should also have regular conversations with those who are willing to help. It is important for everyone to keep in touch with each other. This way, if there are any issues that arise, everyone knows about them. For instance, if your sibling is helping on the weekends, they may not be able to help next weekend because they are in a wedding. It is important for everyone to communicate to ensure your elderly loved one is always getting the care that they need.
Include Your Elderly Loved One 
While it is definitely important that you keep talking to everyone that is involved in your elderly loved one's care, you also need to talk to your elderly loved one often, as well. It is their life. The caregivers and family members involved in their care need to listen to what they have to say. For instance, your elderly loved one might prefer for the caregivers to care for them more often than their family members. This is something, that is financially do-able, should be done. Your elderly loved one has a right to say what type of care they get.  
Conclusion 
These are some of the tips for getting others to help with your elderly loved one's care. You don't have to keep taking care of everything by yourself. If you are already feeling overwhelmed that will just continue if you don't get the help you need.  
If you or an aging loved-one is considering a Caregiver in St. Charles, MO please contact the caring staff at Autumn Home Care, LLC today at 636-448-9347. 
Sources
https://www.nia.nih.gov/health/including-families-and-caregivers-part-health-care-team
Latest posts by Kimberly Burdo
(see all)