Discussion Points When Planning In-Home Care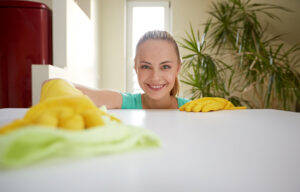 You've noticed your dad has a harder time with many of his daily tasks. He doesn't tend to cook meals on his own. If it's just him in the house, he'll open a can of soup and eat that rather than cook a full meal.
When it comes to weekly housekeeping chores like changing his sheets or doing the laundry, your dad puts it off until you're there to take over. He needs help around the home, but your time is limited. It's time to talk about in-home care services.
Sit Down as a Family
Don't make decisions without getting your dad's input. He needs to be involved. You want to discuss the benefits of caregivers. He may resist at first. That's normal.
Take note of his concerns. They're good questions to have in hand when you call a home care specialist. As you build this list, make sure you discuss these points.
What Is Your Family's Ideal Picture of Care Services?
If your dad could create his own dream care plan, what would it entail? As he lists the ideal picture of what he'd want and what he wouldn't, have other family members do the same.
Have a list of ADLs and IADLs and go over them one by one. Does your dad manage grooming, hygiene, and bathing without any help? Ask him if he's able to trim his nails without struggling. He may not want you to know that he hasn't trimmed his nails in ages and that they're too long and dig into his toes.
Does he do his housework regularly or is he hiding the fact that it's been weeks since he did the laundry? He may be wearing the same clothing over and over to avoid having to make the trip to his basement laundry room.
How about his medications? If he takes several prescriptions each day, is he taking them on time or does he often forget to take them? Does your dad order refills on a timely basis, or does he forget them and go for days without them until the refill is ready?
Is your dad still able to drive himself around town? If he's not supposed to drive, is he able to schedule rides or does he rely on you to help him get to appointments and area businesses?
Talk to your dad about his medical care. Are his required vaccinations up-to-date? Has he been to the doctor and dentist in the past year? Has he scheduled or undergone the tests and exams his doctor recommends?
Does Anyone Have the Time to Help?
Do you, your brothers, and your sisters have time to help him? You may work too many hours to help as much as you'd like. That's okay. In-home care covers any gaps that need filling.
With in-home care services, your dad's care needs are well managed to ensure he has help with everything he needs. Call an agency to discuss the arrangements he needs.
If you or an aging loved-one is considering home care in Creve Coeur, MO please contact the caring staff at Autumn Home Care, LLC today at 636-448-9347.
Latest posts by Kimberly Burdo
(see all)