Can Personal Care at Home Help With ALS?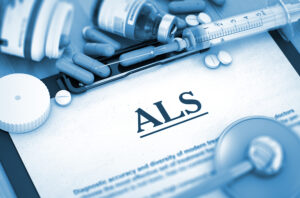 Amyotrophic lateral sclerosis (ALS) is often diagnosed between the ages of 40 and 70. It's an incurable progressive disease that impacts nerves in the brain and spinal cord. The majority of adults are in their mid-50s when it's found.
This progressive disease was first identified in 1869, but it's best known as the disease that ended professional baseball player Lou Gehrig's career. As the disease progresses, voluntary muscle action slows and stops. People end up unable to eat, move, and speak. Eventually, they cannot breathe.
ALS home care services are essential as early as you can arrange them. The rate of progression varies. Some people succumb to the disease within two years, but others live a full decade. Having a strong support team helps with the emotional, mental, and physical effects.
Know His Care Plan
There is no cure for ALS. Your dad's treatment plan depends on the symptoms he's experiencing. Expect him to need rides to physical and occupational therapists. He may need to work with speech therapists. As your dad's ability to breathe will be impacted, he may need to work with a respiratory therapist.
Depression and anxiety are common after an ALS diagnosis. It's an emotionally and mentally challenging time. If his doctor recommends he works with an anxiety specialist, make sure he has a ride to those appointments. You can ask if there's an option for a virtual appointment to make it easier for your dad.
Certain medications are available to help with the symptoms of ALS. Some of the medications help ease the involuntary episodes of crying or laughing. Other medications are designed to help slow the loss of physical function. Make sure your dad takes his medications on time.
Grooming and Hygiene Don't Have to Stress Your Dad
It can be embarrassing and uncomfortable for your dad to accept help from his children. He may not want you to be the one cleaning him after he uses the toilet. Your dad may not want you to help him wash up in the shower.
Brushing and flossing his teeth will become a problem as his motor skills diminish. He's going to need someone to brush and floss his teeth to help maintain proper oral care. Personal care at home is one option for this. It's especially important if your dad doesn't want you taking care of his teeth.
He doesn't have to have your help. A trained caregiver can help him with grooming, hygiene, and personal care. Your dad will be more comfortable knowing you're not helping him with areas he wants to keep private.
Personal care at home ensures your parent isn't alone and struggling as the disease progresses. Home care aides can help with grooming, showering, and toileting. Call a personal care at home agency to arrange ALS home care.
If you or an aging loved-one is considering Personal Care at Home in Ballwin, MO please contact the caring staff at Autumn Home Care, LLC today at 636-448-9347.
Sources:
https://www.als.org/understanding-als
Latest posts by Kimberly Burdo
(see all)