Books to Help Your Child Adjust to Your Mom's Alzheimer's Diagnosis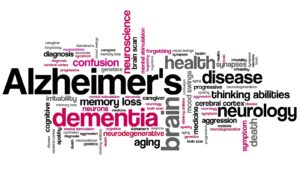 National Book Month is a time to celebrate reading and writing. Have you considered using this month to help your child understand what's going to happen after your mom's Alzheimer's diagnosis? Consider the benefits of books to help your child understand what your mom is going through and how the disease will progress.
Books for Younger Children
Grandma and Me: A Kid's Guide for Alzheimer's and Dementia is designed for children in the range of four to six years. It's written by a clinical psychologist and an RN with experience with dementia. It's illustrated and uses language that younger children will understand.
Granny Needs My Help: A Child's Look at Dementia and Alzheimer's is another solid choice. This book is written by a family caregiver who needed a way to explain her mom's memory decline to her young children.
Another excellent book on Alzheimer's for young children is Ice Cream With Grandpa: A Loving Story for Kids About Alzheimer's & Dementia. It tackles tougher topics like when grandpa needs more care than the family can provide.
Books for Juvenile Readers
The Last Best Days of Summer is geared toward kids between the ages of 10 to 14. Lucy is a 12-year-old who goes to visit her grandmother for a week, but something about her grandmother isn't the same.
Nana Doesn't Know Me's main character is eight, but the book is over 100 pages and is best suited to pre-teens. In addition to the story, there's a workbook at the end that helps a pre-teen navigate his or her feelings and a how-to guide to help juveniles navigate how to react in different situations.
Books for Teens
My Forever Hero takes a closer look at a teen whose father is diagnosed with Alzheimer's. Early-onset Alzheimer's is something more teens are experiencing, and this book shares a teen's insight as he deals with the ups and downs of his father's mental health.
Tangles: A Story About Alzheimer's, My Mother, and Me isn't necessarily written with teens in mind, but it's a graphic novel about the realities of the disease. As it is a graphic novel, it's easy to read a chapter and digest the information presented. It also shows it's okay to be sad, angry, and frustrated as the disease progresses.
Don't take on all of your mom's care needs on your own. Your child needs you, too. Alzheimer's is a challenging disease for everyone. Your mom is affected, but you experience loss as you watch your mom decline. That will impact your emotional and mental health.
By arranging Alzheimer's care, your mom has the help she requires while the disease progresses. You also have a supportive team helping out to ensure your child remains a priority. Call a 24-hour home care agency to get started.
If you or an aging loved-one is considering Alzheimer's Care in St. Peters, MO please contact the caring staff at Autumn Home Care, LLC today at 636-448-9347.
Latest posts by Kimberly Burdo
(see all)