Alzheimer's Care Tips to Avoid Senior Stress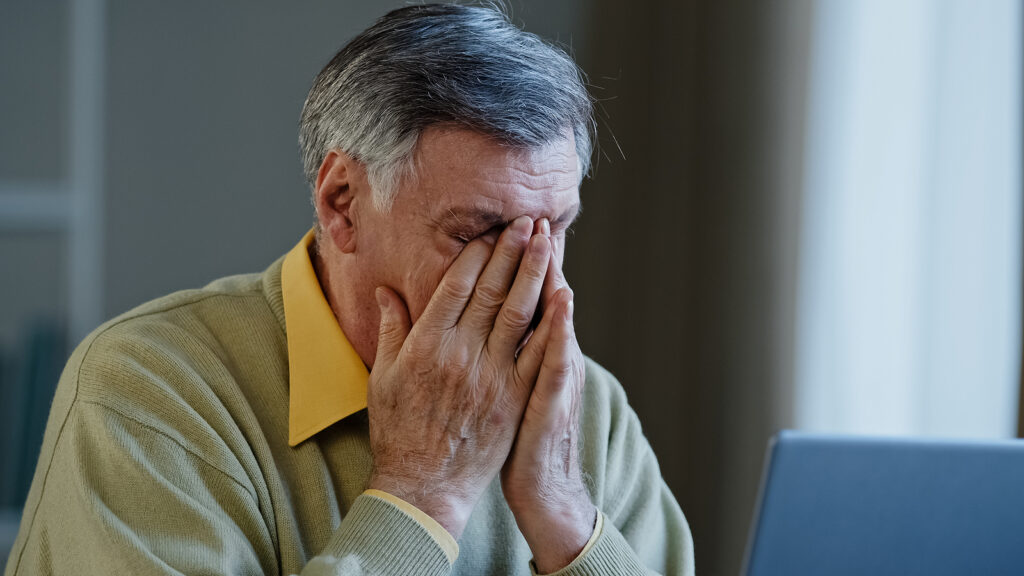 April is Stress Awareness Month. If you have a senior loved one that has Alzheimer's, now is a great time to consider Alzheimer's care. Stress can have a big impact on a senior's health and you may not always be around to help minimize the amount of stress that they're feeling. Dealing with chronic high level stress can increase the risk of strokes and heart attacks in seniors.
It can also contribute to sleeping problems, anxiety, and depression. Seniors who have Alzheimer's are already under a lot of stress due to not being able to communicate a lot of their needs. So doing these things to help minimize the stress that your senior parent with Alzheimer's is going through can help them stay healthier and be happier:
Get Alzheimer's Care
Alzheimer's care can make life less stressful for your senior parent and for you too. Alzheimer's care is designed to meet the unique needs of seniors with Alzheimer's. The providers who specialize in
Alzheimer's care providers are trained to notice the signs of stress, distress, agitation, and irritation in seniors with Alzheimer's. They know how to quickly identify potential sources of stress that could be making your senior parent upset and they know the best calming techniques to use to help address those needs.
Pay Attention To Their Needs
A lot of the stress that seniors feel is related to their personal comfort and health. As the Alzheimer's progresses seniors may forget to eat and be hungry, which can stress them out emotionally and physically. They also could be tired or thirsty.
You should be paying close attention to look for signs that the irritability your senior parent is displaying is due to a physical cause like needing to use the bathroom, being hungry, or being tired. When you notice and address their needs your senior loved one is going to be much less stressed.
Get A Routine Going
Seniors who have Alzheimer's thrive on routine. Having a set routine can eliminate a lot of stress. For example, having the same caregiver come to the house on the same days each week provides a sense of stability.
When meals are at a certain time, seniors won't go hungry and won't be stressed out because they are hungry. When water or juice are served every hour seniors won't go thirsty and get stressed out. Sticking to routines creates a framework for life that seniors with Alzheimer's really need.
Use Soothing Tools
You can also use soothing tools to help seniors with Alzheimer's. One of the most popular soothing tools for seniors with Alzheimer's is a realistic baby doll. Your senior may think the doll is a real baby and care for it accordingly.
There are also mechanical cats and dogs that move, make noise, purr or bark, and function like real animals without being real animals. These pets can be very soothing and comforting to seniors with Alzheimer's.
If you or an aging loved-one is considering Alzheimer's Care in Lake St. Louis, MO please contact the caring staff at Autumn Home Care, LLC today at 636-448-9347.
Latest posts by Kimberly Burdo
(see all)