5 Warning Signs of Alzheimer's Disease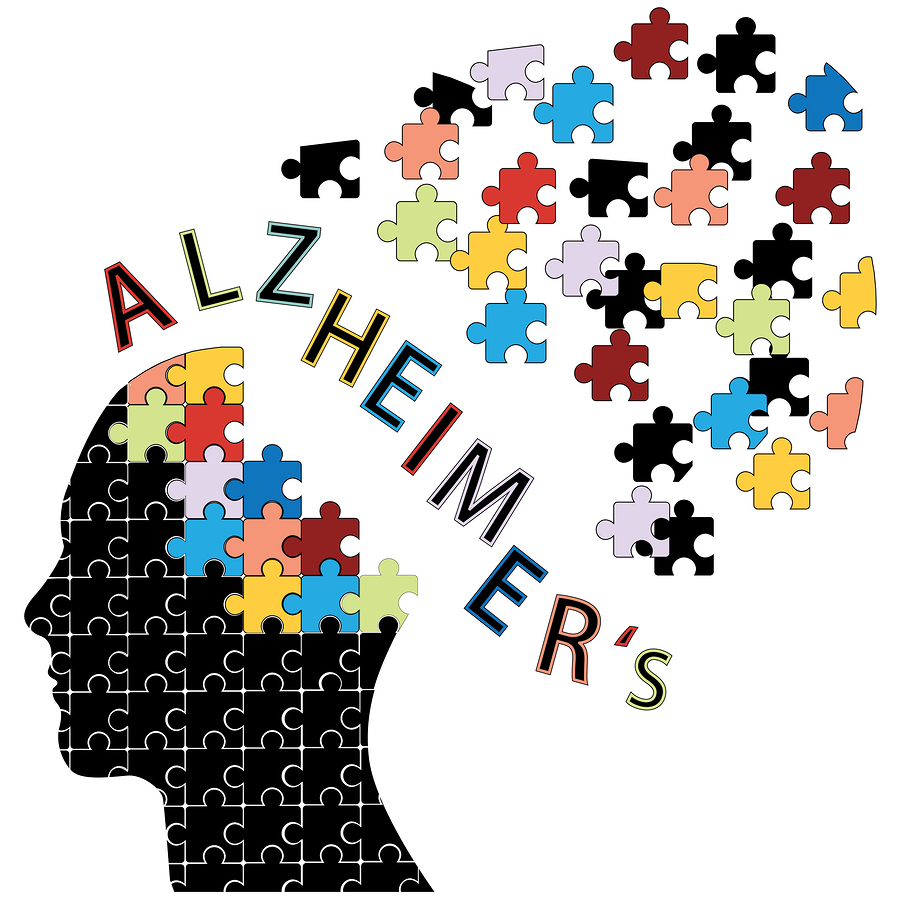 Many family caregivers worry that their older family member's forgetfulness may signal the onset of Alzheimer's disease. Symptoms of Alzheimer's disease typically start to appear in a person's mid-60s, though damage to the brain likely starts years before that. Knowing the signs of the disease could either put your mind at ease or help your aging relative to begin treatment sooner. Below are 5 common warning signs of the onset of Alzheimer's disease.
#1: Memory loss that interferes with daily life.
Some people become concerned when an older family member forgets a name or misses an appointment but remembers them later. This is a normal part of aging. However, if the older adult forgets things often, like information they recently learned, it could signal a problem. Alzheimer's disease can cause seniors to repeat the same question over and over or rely on other people, notes, and other memory aids to get through each day.
#2: Trouble with familiar tasks.
Seniors in the early stages of Alzheimer's disease can have trouble remembering how to do things they have done many times before. For example, they might not be able to balance their checkbook or get lost on their way to the grocery store they've been using for years. They might also forget the rules to their favorite game.
#3: Changes to vision.
It's normal for older adults to have some trouble with vision because of cataracts or other eye disorders. However, vision problems can also be a sign of Alzheimer's disease. People with Alzheimer's may have trouble judging distance or seeing the difference between colors or contrasting images. These changes can make it difficult for them to drive.
#4: Withdrawing from activities.
Alzheimer's disease can cause seniors to have trouble following conversations. As a result, your aging relative may not engage in social activities the way they once did. Instead, they may make excuses to not come to events, preferring to stay at home where things are less confusing.
#5: Mood changes.
People with Alzheimer's disease sometimes experience changes in mood and in personality. They might be more anxious than they once were or become depressed. They may also be suspicious of caregivers or feel frightened when they are away from home.
If your older family member is diagnosed with Alzheimer's disease, home care can assist them to continue living at home longer than they might otherwise be able to. A home care provider can ensure they don't do anything that might cause them injury. In addition, a home care provider can make meals, clean up the house, and remind the senior when it is time to take medicine.
If you or an aging loved-one is considering home care in O'Fallon, MO please contact the caring staff at Autumn Home Care, LLC today at 636-448-9347.
Sources
https://www.alz.org/alzheimers-dementia/10_signs
https://www.nia.nih.gov/health/what-are-signs-alzheimers-disease
https://www.webmd.com/alzheimers/guide/early-warning-signs-when-to-call-the-doctor-about-alzheimers#1
Latest posts by Kimberly Burdo
(see all)